Konkani Style Shevai Usli
Shevai Usli is a super simple, healthy Mangalorean dish that can be done almost instantly. Shevai in konkani means noodles or vermicelli. Usli is the cooked form of the vermicelli or noodles. The main ingredient being wheat (though there are other varieties like Ragi), it is healthy and filling. Since the process of making the usli is easy, it is generally done when there is a large gathering of people at home. Making the vermicelli or noodles used for cooking takes a lot of effort though. But we at mangalorestore.in have made this part easy by sourcing authentic home made, sun-dried shevai for you.  
Home made, authentic, sundried wheat shevai (Or Ragi shevai). 
Coconut Oil – 2 tea-spoons
Groundnuts – As per your liking.
Green Chillies 4-5
Urad Dal – 2 tea-spoons
Mustard – 2 tea-spoons
Curry Leaves – about 15-20
Grated coconut – 2 table-spoons
Salt – To taste
Sugar – This is a personal choice 🙂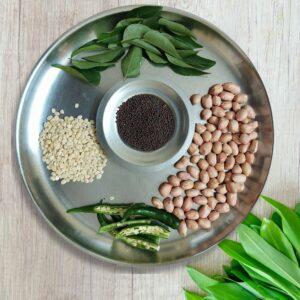 Soak the noodles / shevai in a bowl of water and leave it for about 30 minutes or until it becomes soft.
Strain out the water completely.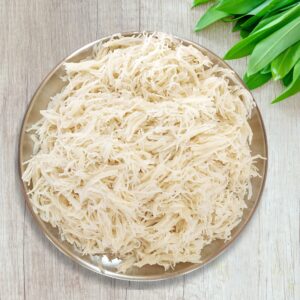 In a kadai, heat the coconut oil.
Add groundnuts and fry for a while.
Add urad dal and fry until light brown color.
Add mustard, slit green chillies, and curry leaves.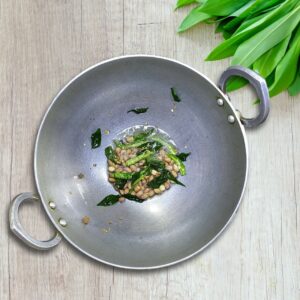 Add the soaked shevai / noodles / vermicelli. Mix well.
Add grated coconut and salt.
If you like it a bit sweet, then add sugar as per your taste and mix well.
Turn off the stove and the shevai usli is ready to serve.
Serve hot with a hot cup of Malnad Special Coffee or Malnad Special Tea.