Traditional Indian pickles are made by preserving vegetables, fruits and spices in brine or salt water. In India, they're typically prepared over long periods of time, and many people have their favorite recipes handed down from generation to generation. In recent years, as more people move away from home to start new families, there's been a decline in making homemade pickles; however, Hegde Pickles has found an innovative way to bring them back into households all over India.
History of Hegde Pickles
The Hegde family in Hubli started creating small amounts of pickles and spices at home in 1985 as a side hustle for the family. Later, they decided to launch a full-fledged business of pickles and spices, which is how the name "Hegde Food Products" came to be. They haven't looked back since that time. What began in a modest home grew into a brand with both national and international appeal.
Discover The Best Taste
With decades of experience in the food industry, Hegde Pickles' products are tailored for all tastes. These authentic recipes have been handed down through generations and passed on by village women who are experts in traditional cooking methods. Our sauces are unique because they capture these traditional recipes while also updating them to provide a more contemporary taste.
Always Fresh & Most Popular
With our authentic recipe and traditional recipes, Hegde foods is the perfect way to bring delicious Indian food into your home. Our products are always fresh and come in limited batches. The products follow strict control procedures. These procedures are implemented at various stages of processing to ensure that the best quality products leave the factories with the right ingredients from the choicest market and spices that carry the traditional flavor and taste. Whether you're looking for a specific dish or something new to try, Hegde Pickles have got it!
Varieties of Pickles
Hegde Pickles offer a huge variety of pickles ranging from simple chilli pickle to the most popular Appe Midi pickles. Browse below for ordering online.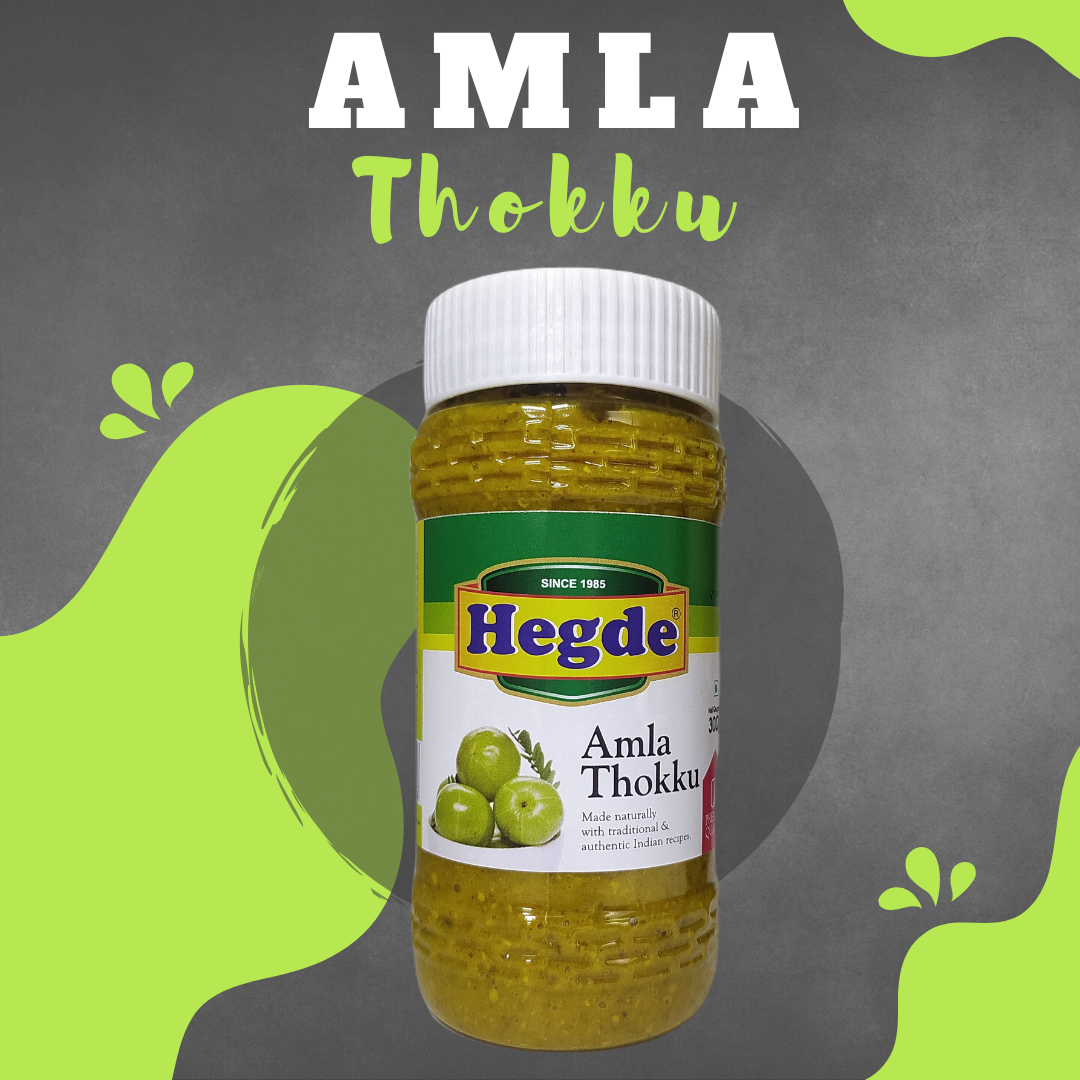 Amla Thokku
A mouthwatering accompaniment made from amla that tastes amazing with curd rice.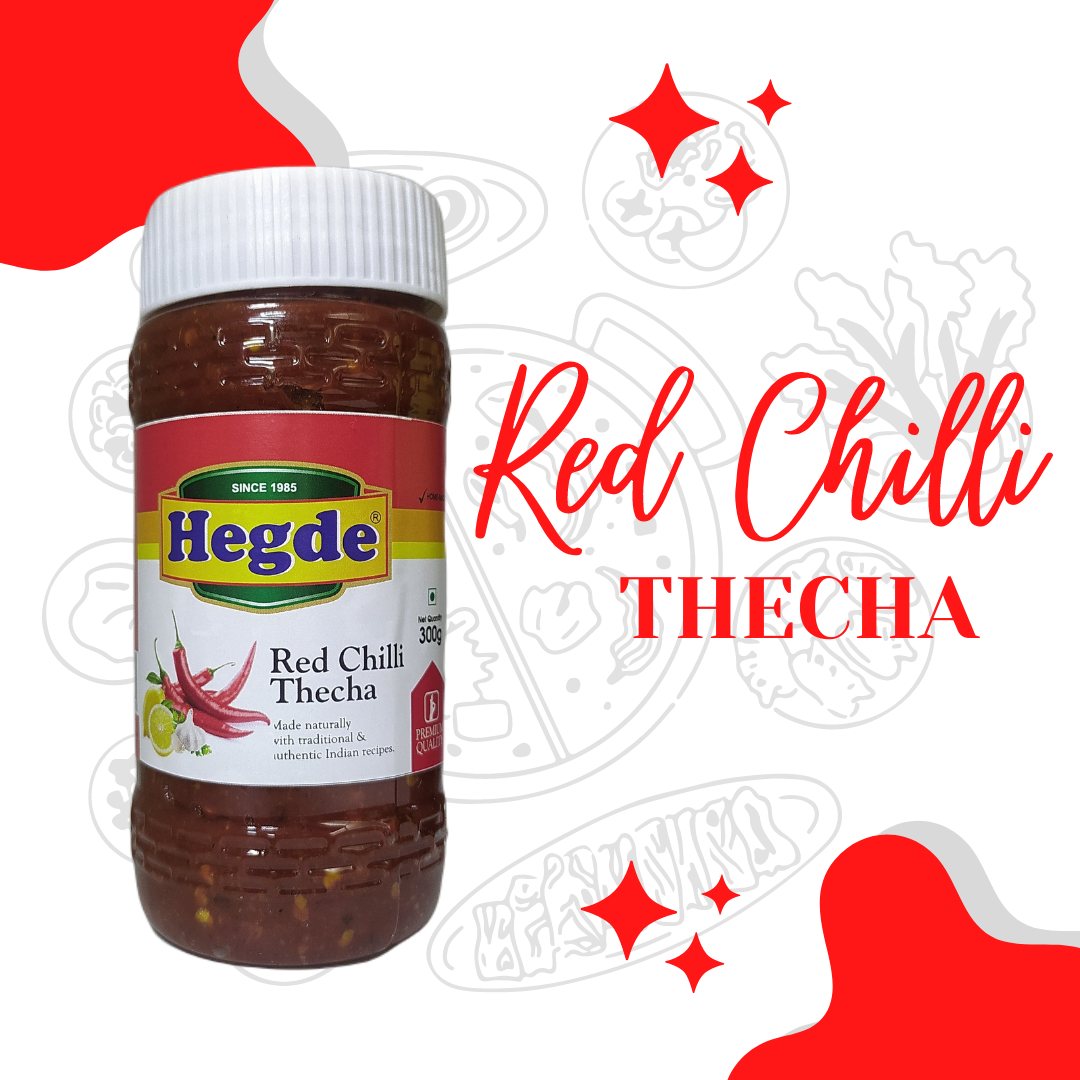 Chilli Thecha
You must experience Kolhapuri Thecha, one of the the strongest chilli sauces in India. We bring you the authentic taste of this Maharashtrian dish.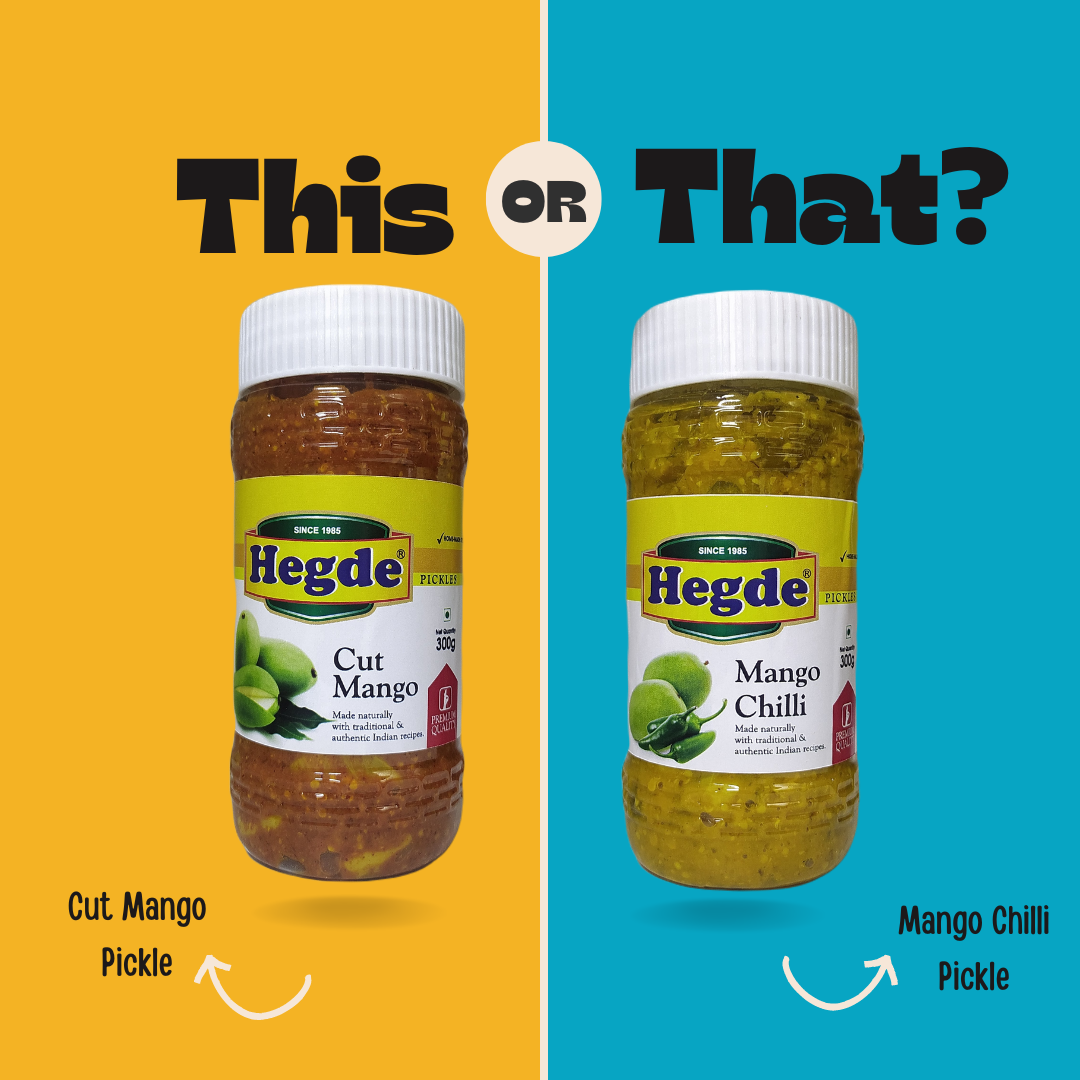 Other Varieties
Experience the traditional cut mango pickle or the spicy mango chilli pickle. Fresh, yummy and out of this world.